St. Augustine Tours
Explore Beautiful St. Augustine on One of the City's Many Great Tours
With centuries worth of history to uncover and dozens of gorgeous city landmarks to see, it can be quite the challenge to take in all that St. Augustine has to offer without a little help. Enter the historic city's extensive catalog of guided tour outfitters!
Here in St. Augustine, there are tours for just about everything. You can take in-depth guided adventures through St. Augustine's historic sites, head out to sea on a scenic cruise, or even explore the city at night on a spooky ghost tour. No matter what St. Augustine tour(s) you choose, we're sure that you'll have an exhilarating time discovering our wonder city with the help of a knowledgable tour guide.
Check out our favorite St. Augustine Tours below, or head over to our visitors guide for more area information. And of course be sure to book your St. Augustine stay in one of Sovereign & Jacobs' luxury vacation rentals!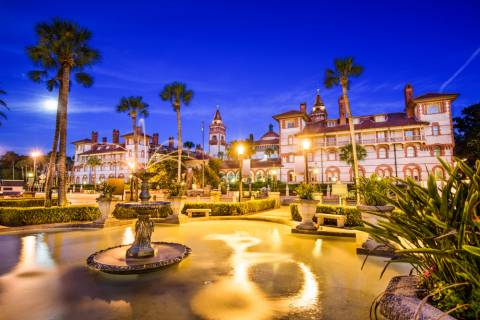 If we had to recommend just one tour outfitter for your St. Augustine vacation, it'd have to be Old Town Trolley Tours. These guys are seriously knowledgable about the area, and they have a ton of great tour options aboard their signature trolleys.
Even with just the basic 1-Day Trolley ticket for $36.55, this is what would be included on your tour:
1 day of free unlimited reboarding
Hop on and off at 22 Old Town Trolley Stops
Free admission to St. Augustine History Museum
Free beach shuttle to Alligator Farm and the beach
 All that, and you'll be driven point-to-point with some of the best guides in St. Augustine. Now that's tourism done right!
More Great St. Augustine Tours & Guided Adventures